You can use the Bill Detail page to make a new payment.
This article explains how you can view an individual Bill.
You can find this page by going to the "Accounting" tab in the side navbar, then going to "General", and then selecting "Browse & View Bill" from the Accounts Payable tab. You can then select an individual Bill Credit and click on the hyperlink.
You can use this page to answer the following questions:
What are the specific details of an individual Bill?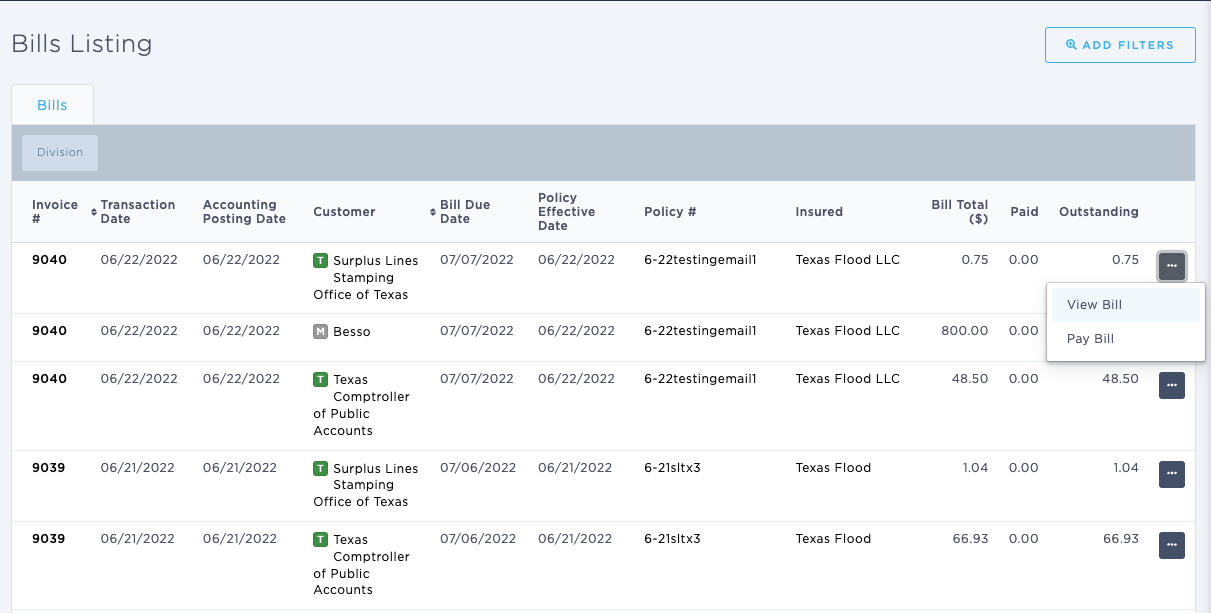 The Bill Detail page displays the following information:
Producer
Bill #
Transaction Date
Posting Date
Due Date
Reference
Memo
Status
Policy
Marketing Company
Account
On the left hand side of the screen, it displays a financial summary, including: