You can use the Make a New Payment page to make a new payment.
Applies to: Accountants, Accounting Assistants
---
This article explains how you can make a new payment. You can filter by customer, policy, insured, and date range.
You can find this page by going to the "Accounting" tab in the side navbar, then going to "General", and then selecting "Make a New Payment" from the Accounts Payable tab
You can use this page to answer the following questions:
How can I make a new payment in BindHQ?
The Pay Bills page requires three inputs: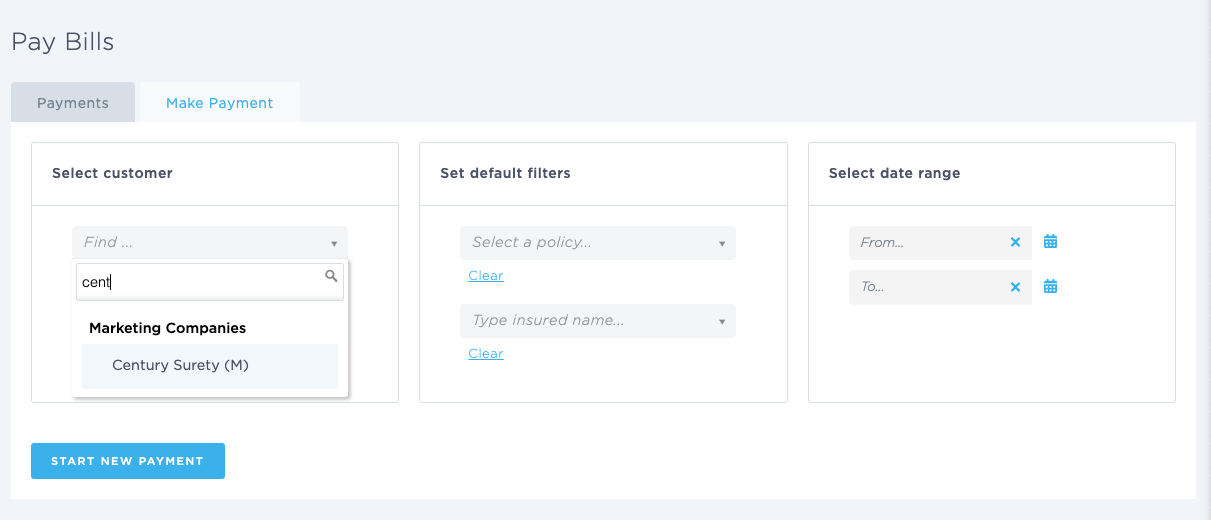 Select the Customer - you can choose from the following entities saved within BindHQ:

Insureds
Retail Agencies
Marketing Companies
Suppliers

Set Default Filters

Policy
Insured

Date Range

To
From