You can use the Record a Receipt page to record a receipt.
Applies to: Accountants, Accounting Assistants
---
This article explains how you can record a receipt based on customer, policy, insured, and a date range.
You can find this page by going to the "Accounting" tab in the side navbar, then going to "General", and then selecting "Record a Receipt" from the Accounts Receivable tab
You can use this page to answer the following questions:
How can I record a receipt in BindHQ?
The Record a Receipt page requires three inputs.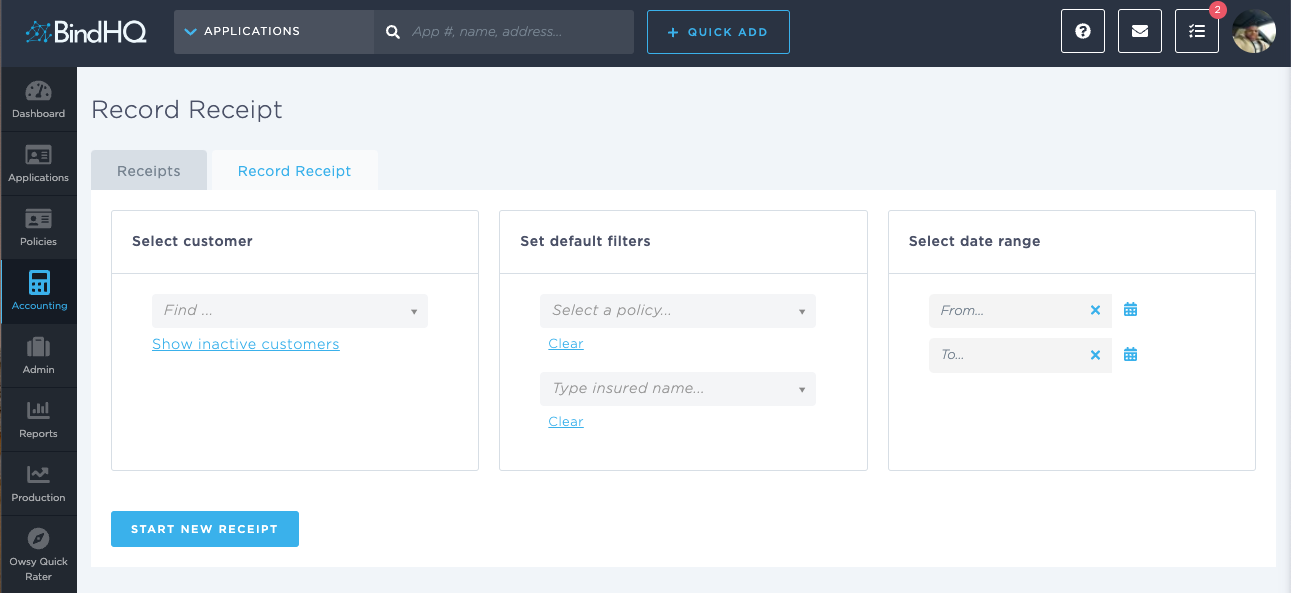 Select the Customer - you can choose from the following entities saved within BindHQ:

Insureds
Retail Agencies
Marketing Companies
Suppliers

Set Default Filters

Policy #
Insured

Date Range

To
From