You can use the Add a New Account page to add a new account for your agency.
Applies to: Accountants, Accounting Assistants
---
This article explains how you can add a new account to your Chart of Accounts. You must add the account number, name, description, type, divisions, and a parent account if relevant.
You can use this page to answer the following questions:
How can I add a new account to the Chart of Accounts?
To access this screen click on the Accounting -> G/L Account Admin then select 'Add a New Account'

The following form will ask you to enter the details of your new General Ledger Account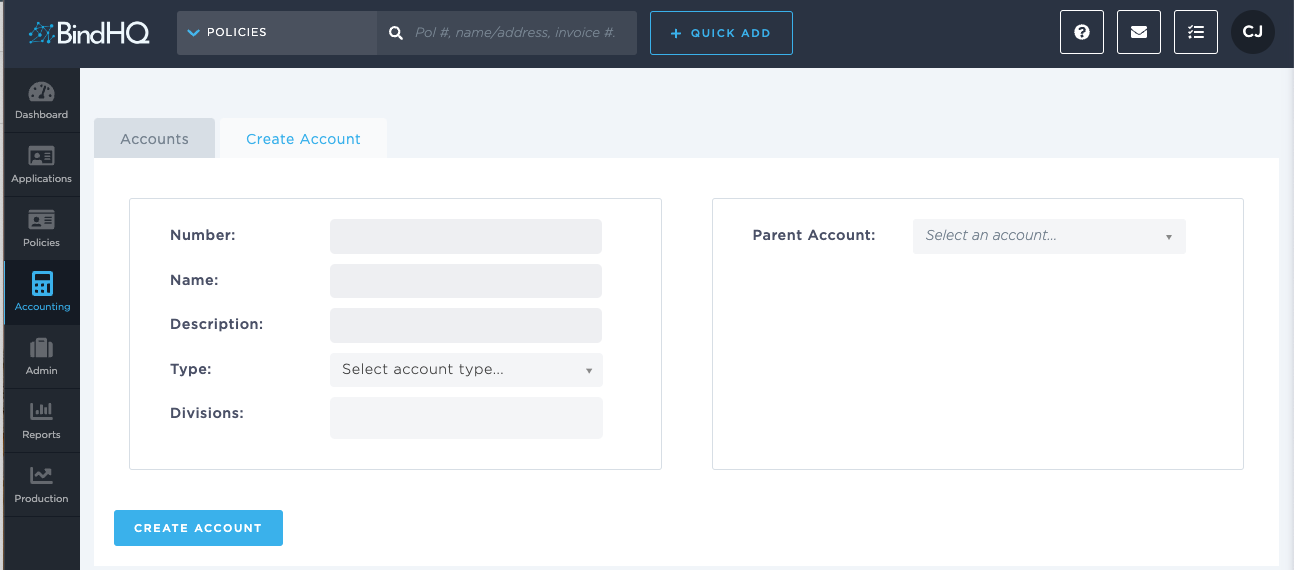 If this account is a child of an existing account, you will be able to select the Parent account via the form on the right hand side of the screen labeled 'Parent Account:"