The Home Dashboard is the first page users see upon logging in to BindHQ.
Watch our training video or read through this article to learn how to use the Home Dashboard.
The Dashboard includes static features and dashboard components that update automatically.
Static Features
BindHQ's static features include the side and top navigation, and are accessible from any page in the system.
Sidebar Navigation
The sidebar lets users navigate through the major components of the system (for example, Policies). Access to these components is based on user roles and permissions, but most users have access to the Applications and Policies tabs.

Search Bar
The search bar is located along the top of BindHQ's user interface. Place your cursor in the search bar to view your Recent searches, Recently visited Applications and Recently visited Policies.


You can use the drop-down on the right of the search bar to limit your search to a specific area of the system (for example, Policies). The policy # search is not case sensitive. You can also select an entity, and then enter a keyword into the search bar.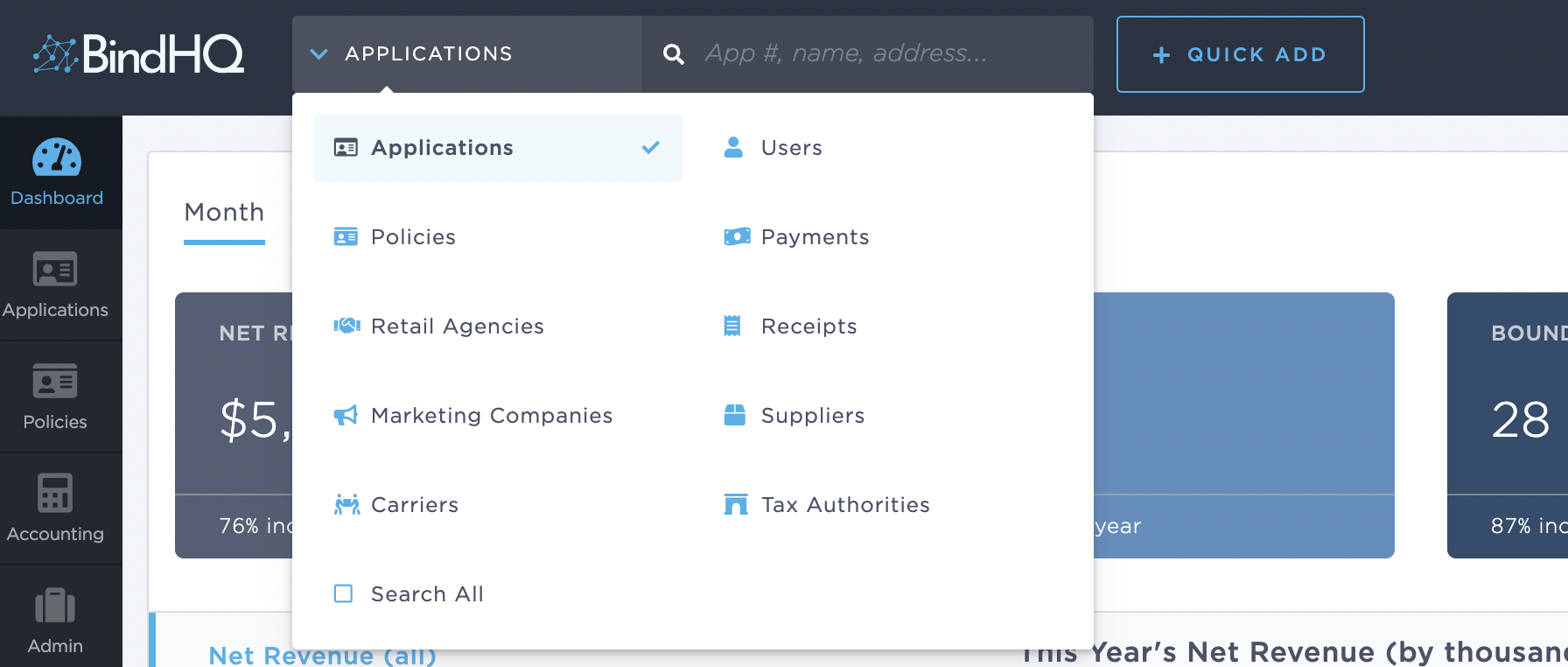 To search all results for a keyword, leave the All Entities default and enter a keyword into the search bar. The results are organized by entities in expandable sections.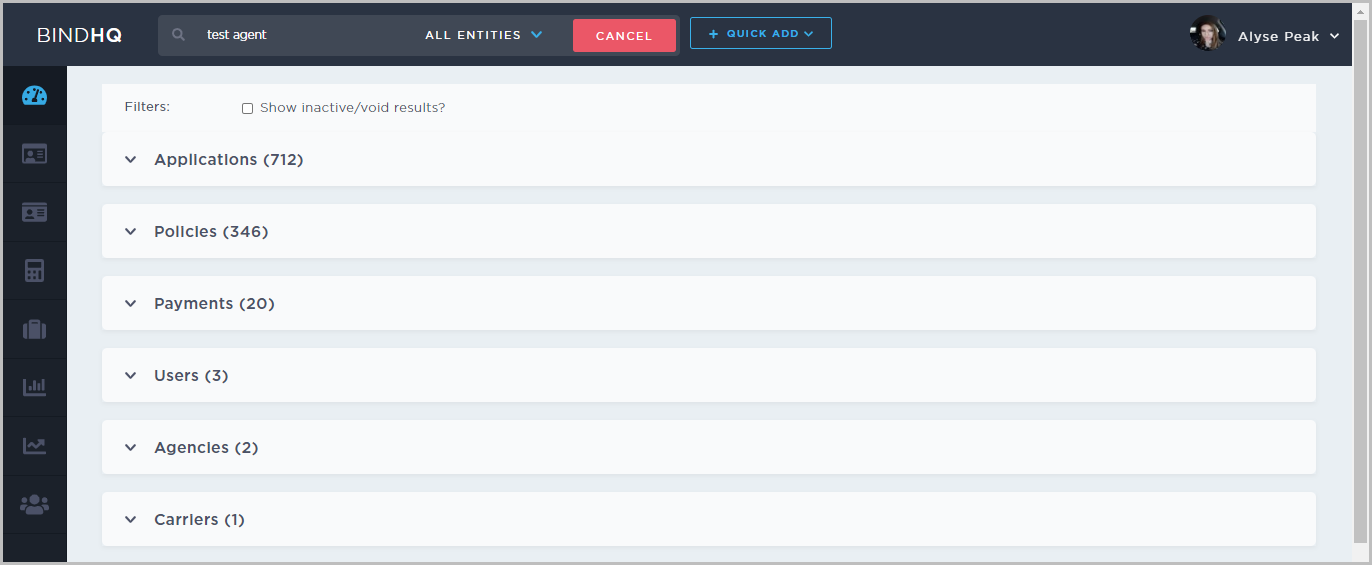 Quick Add Menu
The Quick Add menu along the top of BindHQ's user interface lets you create a new application, log an agency visit or call, or create a social post. Depending on your role and permissions, you may also have the option to make a new payment or record a new receipt.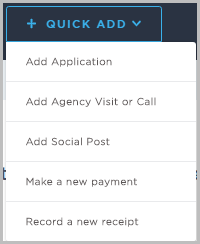 User Options
The user options menu is located in the top right corner of BindHQ's user interface, and is indicated by the user's name and profile image/avatar. Use the drop-down to select an option like Email, View Tasks, and Logout.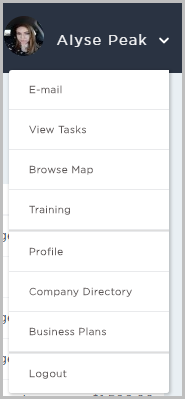 Dashboard Components
The dashboard modules that display from the Home Dashboard depend on system privileges and user role, but users typically see real-time reports, tasks, team activity, the organization's social activity, and largest binds.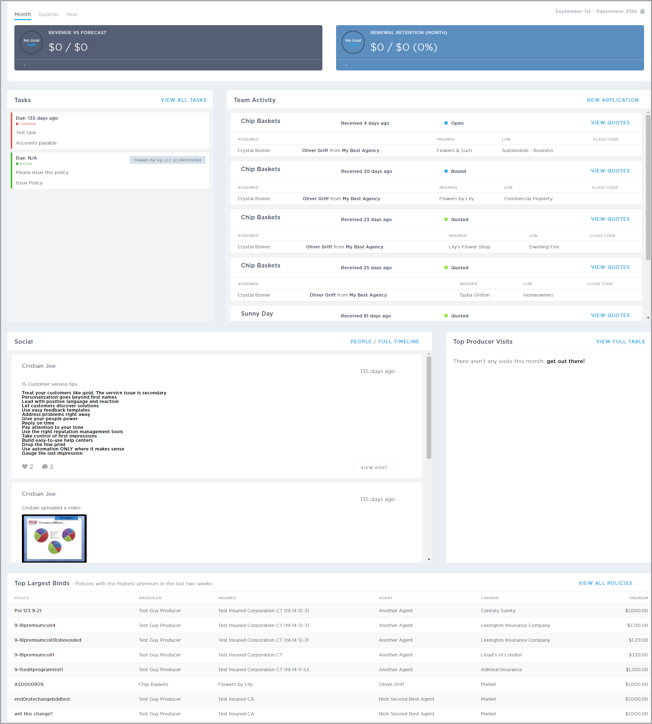 Navigating Major Areas of the System
When you navigate to a major area of the system (for example, Applications), there are a few things you can expect to see in the user interface:

Tabs/groupings
Filters
Exporting
Status indicators
(Depending on your role) Actions/Documents
Note: Your options for each of these features depend on your user role and the page you're on (for example, you'll see different tabs in the Applications area than in the Policies area).