You can use the Payment Detail page to make a new payment.
Applies to: Accountants, Accounting Assistants
---
This article explains how you can view an individual Payment. You can filter by [-]
You can find this page by going to the "Accounting" tab in the side navbar, then going to "General", and then selecting "Browse & View Payments" from the Accounts Payable tab. You can then select an individual Payment and click on the Reference hyperlink
You can use this page to answer the following questions:
What are the details of a payment that has already been made?
How can I make a new payment in BindHQ?
Where can I void an individual payment?
How can I generate an individual remittance [document] for the payment?
The Payment Detail page displays the following information:
Supplier / Agency / Marketing Company / Tax Authority - this will default to the Customer type of the Payment
Transaction Date - this the date the Payment is made in BindHQ
Posted Date - this is the Accounting Posting Date
Payee - this is likely simply your agency, but larger agencies may have two or more agency entities which are selected when making the Payment
Bank Account - this is the bank account selected for the Payment
Memo - this shows any copy entered into the 'Memo' field when making the payment
Payment Method - this is the payment method selected when making payment.
Status
Created By - this is the agency employee who made the Payment
Print Check
Reference - this shows any copy entered into the 'Reference' field when making the payment
You will also see a Summary box showing:
Total Amount - this is the dollar amount of the Payment
Check Number - this is the specific check number of the Payment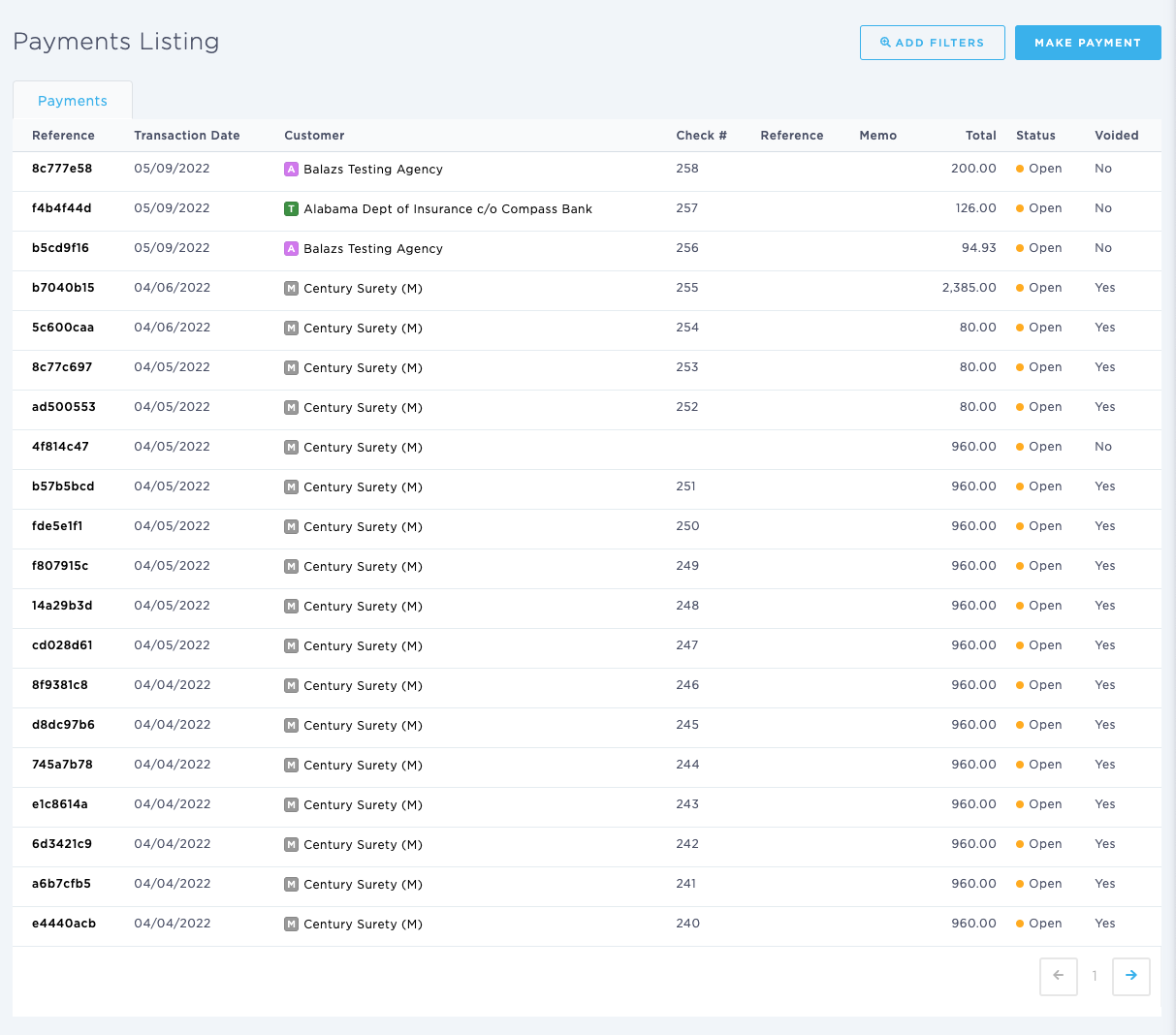 You can take the following actions from the Payment Detail page:
Print Check
New Payment - start a new payment [See Make a New Payment]
Download CSV - this downloads a richer data set of that set out in the Applies subtab detailed below
Remittance - this creates a Remittance document.
Void Payment - you can void the Payment in the Payment Detail.